Blockchain Engineer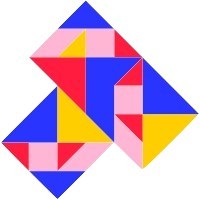 Textile
Software Engineering
Remote
Posted on Thursday, December 16, 2021
At Textile, we're looking for passion, integrity, and an experimental mindset. We welcome rigorous thinkers who can move quickly, learn continuously, and thrive in a supportive and engaging workplace—join us.
—
Textile's mission is to accelerate the exchange of information on the Internet. We are a small, fully remote team aligned in our vision to change the relationship between technology and data.
Textile is building a new and semi-stealth side-chain compatible with EVM blockchains. Your role will interact with layers throughout the stack and own responsibilities from research and development to implementation and production monitoring.
You will:
Research and contribute to the product vision and help define the roadmap of multiple products.
Help build a new and novel blockchain that inherits security from EVM chains like Ethereum.
Write advanced Solidity contracts.
You also likely:
Have 5+ years of production-level experience.
Have a strong understanding of cryptography.
Have familiarity with peer to peer networks.
Have experience with Ethereum and/or other EVM blockchains.
Have some experience with Solidity.
Have a broad understanding and passion for Web3.
Are comfortable leading blockchain-related technical research.
Are an excellent communicator and writer.
Are incredibly curious, professional, personable, and self-directed.
Have track-record of influencing and making critical decisions.
Have open-source project experience.
Have attention to detail with a passion for software architecture and design.
Perks:
Contribute to technology at the forefront of the web.
Work with a company on a mission to have a positive impact.
Work on a fully remote team.
Work on a small, passionate team.
An entrepreneurial opportunity where you can have oversized impacts.
Opportunity to drive innovation and strategy.
Your work will be open source.