Accounting SME and Solutions Manager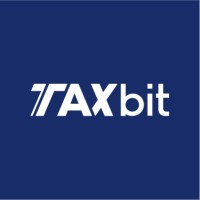 TaxBit
Accounting & Finance
Washington, DC, USA
Posted on Thursday, November 9, 2023
About TaxBit
Founded in 2018 by CPAs, tax attorneys, and software developers, TaxBit is establishing an entirely new category of business to enable widespread adoption of cryptocurrency and other digital assets.
Our Software-as-a-Service (SaaS) platform streamlines our customers' reporting and accounting experience for the digital asset class. We are trusted by thousands of consumers, leading crypto and traditional financial enterprises, government agencies—including the IRS— respected accounting firms, and others to solve compliance challenges at scale amid an ever-evolving regulatory landscape. TaxBit investors include Haun Ventures, IVP, Insight Partners, Paradigm, Tiger Global, PayPal Ventures, Winklevoss Capital, Coinbase Ventures, and other leading crypto investors. Our team is located in New York City, Salt Lake City, San Francisco, Seattle, and Washington, D.C.
If you're searching for a company that's dedicated to your growth, recognizes your unique contribution, and provides a fun, flexible, and inclusive work environment, then TaxBit is the place for you. We're looking for team members who are ready to join a hypergrowth company and excited to work at the forefront of an entirely new industry.

The Role
As an accounting implementations specialist, you'll be a key contributor to TaxBit's customer service organization and a critical team member driving customer and business success.
Your role will include:
Providing best-in-class user experience by assisting with customer implementations and playing a leading role in technical accounting discovery and solution delivery
Driving impact for our go-to-market teams by being a strong SME resource to support our go-to-market initiatives
Be a US GAAP domain expert with respect to digital asset accounting and reporting
Becoming intimately familiar with our products and supporting product development through testing new features, performing quality control for client implementations, and providing critical product feedback
Working closely with Customer Operations to support execution of our enterprise solutions
Delivering amazing experiences to TaxBit partners, prospects, and customers; we hold ourselves to a high standard of excellence
Being an expert in TaxBit's market solutions in order to adequately communicate market impact and product value to external parties
Being an expert in accounting, sub-ledger technology, and period end workflows to support client needs
Working with a team of experts to support a wide variety of needs as our business continues to scale and grow rapidly
The ideal candidate for this role is someone who is an expert in accounting, has a working knowledge of digital asset accounting, ability to track and follow the regulatory landscape, understands the period close process, has experience working with ERP and subledger solutions, is an exceptional communicator and presenter (for internal and external purposes), has extensive experience serving in a client facing capacity, a self-starter who can navigate complexity and ambiguity, ability to work across functions and support competing priorities, a team-first mentality who is a culture-add, ability to manage projects from beginning to end, eagerness to dive into product testing support product development, a quick learner who's eager to dive in and provide solutions. Most importantly, you possess a do-whatever-it-takes mentality to ensure our prospects and clients have the best possible experience.
Key Responsibilities
Partner with Customer Operations to drive delivery on engagements with enterprise customers
Partner with product to ensure the quality and integrity of TaxBit products
Partner with go-to-market teams to drive sales support and success
Leverage subject matter expertise in complex digital asset accounting topics to better support TaxBit prospects and customers
Be "hands-on" in serving internal stakeholder and client needs (including system discovery, product testing, sales, implementations, and customer success)
Develop and socialize expertise of prospect/client data and how it can be consumed and integrated into TaxBit's systems for comprehensive solution delivery
Understand TaxBit's data model and the downstream accounting implications to ensure solution engineering is robust and accurate
Work with TaxBit engineering and product teams to communicate about market trends and needs to ensure product market fit
Evaluate the current needs within partner processes and work cross-functionally to determine how best to meet customer needs
Develop a deep understanding of our customers and their business, processes, and products through proactive communication and in depth discovery
Desired Skills & Qualifications
8+ years of accounting experience working in public accounting or industry (experience working with digital asset accounting is a plus)
Degree in accounting (preferably a masters degree)
CPA certification
Exceptional organizational and management skills; ability to juggle multiple projects and disparate information
Critical thinker with strong analytical and problem-solving skills; high attention to detail and thoroughness in approach
Team player who is eager to roll up their sleeves and contribute from day 1; brings a great attitude, work-ethic, and eagerness to learn and develop
Proficiency with Excel and ability to develop new/pertinent skill sets
A passion for digital assets and solving critical accounting and reporting needs in the space (deep familiarity with the digital asset landscape, DeFi, etc. is a plus)
Ready to identify and perform job functions with minimal supervision
Strong desire to keep up with emerging issues, news, and best practices within the industry
Exceptional communication skills and the ability to present solutions and represent TaxBit
Why you want to work here
Competitive cash and equity compensation
A robust offering of health, dental, and vision benefits with certain plans eligible for 100% premium coverage
An investment in your mental wellbeing with TalkSpace
A modern 401(k) plan that includes access to crypto, financial wellness benefits, low fees, and more
Discretionary Time Off - enjoy the flexibility to take time away to rest, refuel, and recharge whenever needed and without worry
Paid parental leave to bond with your new child
Fertility Benefit
Inclusive activities such as rock climbing, trivia/game nights, monthly mingles, and more!
Company-provided Monday Lunches and unlimited snacks/drinks
Autonomous work and flexibility in how work is performed
Disclaimers

By submitting an application for this role, you certify that the information contained in the application is correct to the best of your knowledge. You understand that to falsify information is

grounds for refusing to hire you, or for discharge should you be hired.

Employment with the Company is at will unless otherwise stated in a written agreement signed by the CEO of the Company. This means that either the Company or the employee can terminate the employment at any time and for any reason, with or without notice.