Technical Artist (Tools & Pipelines)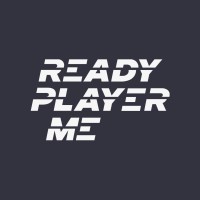 Ready Player Me
IT
Europe · Remote
Posted on Thursday, February 2, 2023
Who we are
The metaverse is not a single app. It's a network of millions of virtual worlds people visit to play games, socialize and collaborate. Today, most of those worlds are closed and disconnected walled gardens. Ready Player Me is a cross-game avatar platform for the builders, creators and residents of the metaverse. We're on a mission to break down the virtual walls to build a more open and connected metaverse.
For developers, we offer a plug-and-play avatar system they can integrate into their games and virtual worlds in days. For metaverse residents, we're a portable virtual identity they can use across thousands of virtual worlds.
We started 2021 with 24 companies using our avatar system, by now it's more than 7500+.


Present and future
We are backed by top investors like Andreessen Horowitz (a16z), Plural, David Baszucki, co-founder of Roblox, Justin Kan, co-founder of Twitch, Sebastian Knutsson & Riccardo Zacconi, King Games co-founders, Konvoy Ventures, Endeavor and Samsung Next among many others.
Our team has built avatar systems for companies like Tencent, Huawei, HTC, and Verizon since 2014. We are working with well-known brands like Warner Bros, Dior, New Balance, and RTFKT. We're adding partner brands all the time!
By joining us, you'll become a part of the most experienced avatar team in the world. We've built industry-leading avatar systems since 2014 and we're only getting started. Come join us on our journey and play a key role in building an open and interoperable Metaverse!


About you:
We are looking for a passionate and skilled Technical Artist (Tools & Pipelines) to join our growing team! You will play a key role in making the user experience great by making sure their generated content works well with Ready Player Me!
Your daily adventures will include:
Developing tools in Blender using Python to improve content production quality and speed.

Maintaining documentation for internal and external tools and content creation workflows.

Offering technical support and advice to both internal and external teams and fixing bugs with assets & tools. Participating in cross-team missions.

Doing research and developing new content features that align with technical requirements and art direction.

What you bring:
2+ years of experience with Python scripting and Blender.

Experience in building tools for artists in a game or VFX pipeline.

Experience in building real-time 3D assets creation pipelines from scratch.

Experience with customizable character and avatar systems and a strong understanding of the game assets creation process.

As a bonus, it would be awesome if you:
Have experience with WebGL technologies (JavaScript, Three.js).

Have experience with source control (Git, Perforce).

Have experience with code reviews and pull requests.

Worked in a Startup or Scaleup before.

Love to play games.


Why you'll love it here:
🌏 Work as a remote-first team anywhere in the world or in our Tallinn or Berlin hubs. We currently already have people in 16 countries.
📚 Personal development - exciting challenges mean a big impact. To reach the next level, we offer a personal learning budget.
💤 Unlimited days off - we work hard, but it's important for us to make sure people take time out to recharge.
🏖️ Holiday budget - we need your energy, so make the most of it!
✈️ Biannual company retreats and team gatherings in our hubs; our Summer Days are legendary.
🕟 Flexible working hours - Results are more important than hours on the clock: we trust you to maintain your work-life balance.
📈 Competitive salary with equity options


What's life like at Ready Player Me?
At Ready Player Me, expect to make an impact and be a part of an ambitious, passionate, collaborative and caring team. We're here to do the best work of our lives, and build a world, both here and in the Metaverse, that we can be proud of. Our eNPS is 82! Our focus is on working together to build outstanding experiences for our users, at the forefront of change and innovation, as the Metaverse expands. We are a trusted partner, and we continuously strive to learn together. We always seek to be smarter tomorrow than we are today. Also check out our values.