Community Manager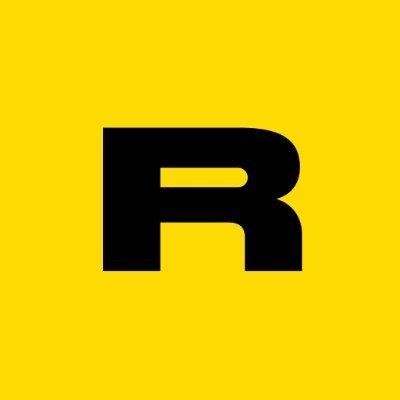 Rarible
Marketing & Communications
Remote · Lisbon, Portugal
Posted on Monday, November 20, 2023
🚀 Embrace the Web3 Revolution with Rarible
We're searching for a Community Manager who believes in the future of web3, embraces creativity & risk taking, and thrives in team collaboration. You'll collaborate with artists, creators, brands and builders in web3, while experimenting with new ideas & innovative marketing campaigns. If you're excited about authentic engagement as much as you are about piecing together innovative social strategies, we'd love to hear from you.
What You Will Be Doing
📱 Social Media Mastery:
- Develop and execute a cutting-edge social media and content strategy.
- Manage our presence across platforms like Twitter, LinkedIn, Discord, Telegram, and more.
- Craft and maintain social content calendars, ensuring a consistent and impactful online presence.
🤝 Community Engagement & Growth:
- Foster strong relationships with artists, creators, and the broader web3 community.
- Collaborate across teams to weave social media efforts with partnerships, business development, and support initiatives.
- Utilize social listening tools to keep our community engaged and active.
📊 Data-Driven Strategies:
- Analyze community interactions to optimize engagement and maximize ROI.
- Maintain a dynamic content library, driven by data and creativity.
- Regularly refresh our social media approach to stay aligned with evolving brand standards.
🎯 Key Responsibilities:
- Stay on the pulse of web3 trends and news, ensuring our content is always relevant and engaging.
- Drive growth and engagement across all social platforms, balancing Rarible's leadership voice with the vibrant "degen" culture.
- Seamlessly integrate social media strategies with internal team efforts for enhanced community support.
- Design and implement targeted ad campaigns across various platforms.
- Lead community management initiatives, making Rarible's voice distinct and resonant in the digital space.
🌟 Skills and Qualifications
- Expertise in managing Twitter, Discord, Instagram, TikTok, and other key social platforms.
- Deep understanding of the NFT and web3 landscapes.
- Skilled in diverse content creation and social media strategies.
- Demonstrated ability to ideate, collaborate, and execute from inception to completion.
- Familiarity with Notion for social media planning and teamwork.
- Creative, engaging communication style, with a Bachelor's degree in Marketing, Communications, or related field, or equivalent experience.
- At least 2 years in marketing, community management, or content creation, with a bonus for content design experience.
- Autonomous, with exceptional prioritization and analytical skills.
- Comfortable in a remote work environment, adept at driving cross-team results.
- nnovative, capable of transforming ideas into tangible marketing actions.
🌱 Why Join Rarible?
- Be part of a pioneering team at the forefront of the web3 and NFT revolution.
- Engage in a culture that values creativity, risk-taking, and continuous learning.
- Work in a diverse and inclusive environment, where every voice matters.
- Make a tangible impact in a rapidly evolving digital landscape.
Perks
- Full-time, hybrid or remote role with the option to work from our Lisbon Office
- Unlimited paid days off to ensure balance between professional and personal.
- Stock options and RARI Token grants to have you invested in our journey.
- Comprehensive hardware and software support.
- Tuition reimbursement to further your professional development