Technical Sales Lead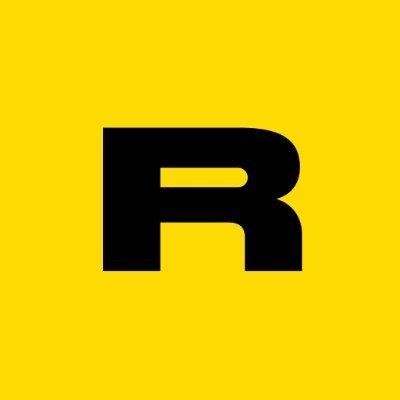 Rarible
IT, Sales & Business Development
San Francisco, CA, USA
Posted on Saturday, October 14, 2023
Technical Sales Lead/Technical Pre-Sales Specialist
🚀 Join Us in Pioneering the Web 3 Era
We're actively shaping the future by developing robust infrastructure, bridging gaps, and crafting solutions to benefit global communities.
🛠 Role Overview
We are seeking a technically adept, experienced Technical Sales Lead/Pre-Sales Specialist, focusing on robustly promoting our API and protocol products to a wide array of customers navigating the crypto/defi/web3 space.
💼 What You Will Be Doing
🚀 Lead API and Protocol Sales:
Acquire in-depth expertise in Rarible's offerings, ensuring adept understanding and conveyance of our values to clients.
Direct the pre-sales journey, understanding and embedding client business models and objectives into our delivery.
🤝 Customer Engagement & Solution Provision:
Ingrain yourself into the customer's journey from exploration to adoption.
Ensure clarity in client requirements, presenting them with precise integration and product solutions.
👥 Cross-Functional Collaboration:
Align with Sales, positioning Rarible powerfully in all conversations and negotiations.
Liaise with diverse teams to facilitate product launches and feature development.
📝 Documentation and Content Creation:
Sustain a knowledge repository for technical and non-technical processes.
Develop client-centric demo applications and enrich our developer center with pertinent content.
🎯 Key Responsibilities
- 💡 Partner Management: Steer partnerships from conception through to fruitful execution.
- 🔍 Account Handling: Mitigate partner account challenges, and ensure smooth onboarding and consistent support.
-🌐 Cross-Team Collaboration: Ensure partnerships are seamlessly integrated and continuously successful by interfacing with various internal teams.
- 📊 Trend Analysis: Keep a pulse on industry shifts and translate insights into strategic initiatives.
Desirable Skills and Qualities
- An analytical mindset complemented by excellent problem-solving abilities.
- Swift conceptualization of new ideas and independent, pressure-resistant operation.
- Stellar communication across technical and business spheres, with a knack for demystifying complex technical jargon.
- A strong background in technical solution sales and a thorough understanding of the web3 space and the crypto/tech industry.
Why Join Rarible?
🌐 Pioneering Spirit: Be at the forefront of the Web3 era, steering the future of decentralized tech.
🌱 Growth & Learning: Engage in a vibrant culture of learning and challenge.
🤝 Diversity & Inclusion: Be a part of a team that treasures diverse perspectives and inclusive ethos.
🚀 Impact: Play a key role in a team that's making tangible impacts in the decentralized space.
🌟 Perks at Rarible
- Full-time, hybrid or remote role with the option to work from our NY office
- Healthcare for US employees
- Unlimited paid days off to ensure balance between professional and personal.
- Stock options and RARI Token grants to have you invested in our journey.
- Comprehensive hardware and software support.
- Tuition reimbursement to further your professional development.
The base salary for this position will vary based on geography and other factors. The compensation package will include base salary, stock options, Tokens and performance based variable part with an OTE ranging from 120k- $260k. Final offer amount will be at the company's sole discretion and determined by multiple factors, including years and depth of experience and expertise, location and other business considerations.
Equal Employment Opportunities at Rarible
Rarible is committed to hiring talented and qualified individuals with diverse backgrounds for all of its tech, non-tech, and leadership roles. Rarible believes that the gathering and celebration of unique backgrounds, qualities, and cultures enriches the workplace.
Rarible also welcomes the opportunity to consider qualified applicants with prior arrest or conviction records. Rarible commitment to diversity extends to hiring talented individuals in spite of a prior criminal history in accordance with local, state, and/or federal laws, including the San Francisco's Fair Chance Ordinance.