VP of Sales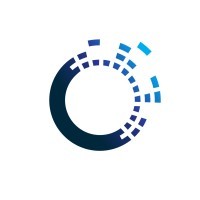 OXIO
Sales & Business Development
Mexico City, Mexico
Posted on Thursday, April 13, 2023
OXIO is the world's first telecom-as-a-service (TaaS) platform. We are democratizing telecom and making it easily accessible for brands and enterprises to fully own and operate proprietary mobile networks designed to support their own customers needs. Our TaaS solution combines multiple existing networks into one single platform that can be seamlessly managed in the cloud as a modern SaaS offering. And it gets better - with full network access comes unparalleled business intelligence and insights to help enterprises better understand customer and machine (M2M) behavior. With a continuous focus on innovation, any company can build a powerful telecom presence with OXIO, and in addition help them glean unique customer insights like never before.
OXIO is seeking an established VP of Sales to join its leadership rank . You will build an experienced Enterprise Sales Team to successfully deliver against annual Sales Goals, ensuring consistent successful monthly and quarterly performance metrics. This is an opportunity for you to make a name for yourself at a Company with a very bright future. You will have a proven record in Enterprise Software Sales, ideally in SaaS sales roles. You will build and manage a multi-million dollar pipeline of our Enterprise SaaS and Business Intelligence solutions that are truly the first of their kind. In this role you will have the opportunity to earn significant uncapped commissions from a plan designed to reward only the best in Enterprise Sales Leaders.
OXIO is developing groundbreaking technology leading to unprecedented value creation for our prospects. We are well-funded ($40M Series B in 2022) and currently experiencing a significant revenue inflection. Genuine opportunities like this are rare; we want you to build a Sales Team which leads the industry in Mexico and attracts only the best to want to come and work here.
OXIO was recently selected by Forbes as one of the Best Start-Up Employers to work for in 2023. Are you ready to join us?
Qualifications
5+ Years Managing a Regional Sales Team in Mexico.
Experience in delivering 8-figure annual Sales Quotas.
Proven experience managing 7-figure new name business transactions.
10+ years of individual Enterprise Sales experience with at least 5 Years in a SaaS Sales role.
Experience operating at the C Level inside of Tier 1 accounts.
Ability to build lasting relationships based on high standards of trust and transparency.
Winning attitude, leading by example, developing a high energy and infectious Sales Culture.
Experience in running the complete sales cycle from early engagement to business closure.
Knowledge of communications, M2M/IoT, Big Data/BI solutions, or other high-tech sectors.
Experience in building Sales teams within a startup environment (building from the ground up) is a plus.
Fine-tune value propositions (messages & sales pitch), engaging with prospects and driving internal consensus around the sales strategy.
Deep understanding of how businesses operate in the Mexico market, how private and public companies make decisions, and the priorities driving decisions at the C-level.
Must Haves
BA / BS or equivalent work experience.
Confident communicator able to articulate how OXIO solutions deliver business value within a highly competitive environment.
High levels of accountability, representing OXIO in the best light at all times.
A strong work ethic.
Accurate forecasting methods.
A team player, a reliable asset, and a partner to leaders in Sales Engineering, Product Engineering, Marketing, Professional Services, and Customer Success.
Excellent time management skills.
A strategic thinker.
Dynamic interpersonal and communication skills, both written and verbal, in English and Spanish.
How You'll Contribute
Over achieve against your annual Sales Goals.
Strategically approach the C-Suite and VP Level Management of Tier 1 organizations.
Identify valuable client opportunities, translating OXIO capabilities into value. propositions that lead to multi-million dollar ongoing business transactions.
Create business plans to penetrate and maximize the opportunities within your account base to develop a sustainable and recurring book of business.
Structure and manage complex negotiations to close, deliver and develop long-term client relationships successfully.
Drive the creation of sales and marketing materials that are customized to a client's business challenges and goals.
Coordinate/functionally partner with various internal team members to drive execution excellence.
Plan ahead and be constantly in tune with OXIOs business plans.
Drive new business bookings growth through the execution of the company's go-to-market strategy.
What We Offer
Competitive salary and stock option incentive program.
Company contribution towards healthcare.
An enjoyable work environment, OXIO has recently opened a new facility in Mexico City.
Flexible work arrangements.
Company sponsored team-lunches and company retreats.
International organization that enables you to work across boundaries, travel to different locations and enjoy the dynamics of a rapidly growing startup.
A diverse and inclusive team. We welcome applicants from all backgrounds to apply regardless of race, ethnicity, age, disability status, or other defining characteristics.