Senior Backend Engineer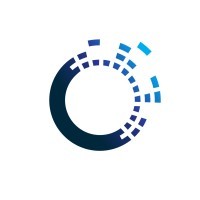 OXIO
Software Engineering
New York, NY, USA
Posted on Tuesday, April 4, 2023
OXIO is the first NeoTelco. We are building the world's largest, most accessible, and insightful Telecom network. Our platform empowers anyone to spin up their own carrier from a browser, scaling and supporting you as you scale your network to millions of users.
We ensure that users and devices are connected, and stay connected wherever they go: Cross- country, carrier, or cellular technology. We help them pay less for mobile data. This technology is provided through our Carrier-as-a-Service platform: BrandVNO, a fully customizable telecom service. In addition, we enable clients of our service to extract the value from telecom data - enriching their customer experience, business intelligence, and product understanding in the many markets in which we operate.
We are looking for a Senior Backend engineer to join a team of talented software developers solving the challenging problems with distributed systems for NeoTelco. The engineer will work with our core development team on our distributed backend services and APIs that support our product. At OXIO, you will have unique opportunities to engage directly with both modern frameworks and the telecom equipment that powers the world's growing mobile networks.
Qualifications:
- Experience leading team of software engineers
- Experience setting technical direction of the project
- Experience building and supporting complex distributed systems
- Experience with development of message-driven applications
- Exceptional problem solving, analytical, and communication skills
- Strong sense of ownership collaborating with immediate team and stakeholders
- Partner closely with stakeholders to shape technical direction of the product
- Provide exemplary code reviews, and guide technical decisions
- Plan own and team's effort and provide accurate estimates
- Design and propose stable and scalable architectures
- Lead by example by writing testable and highly reliable code
- Develop highly performant and highly scalable message-driven microservices
- Challenge previous assumptions and bring along the team to do things the right way
At OXIO, we put our people first. Some of our core values and approaches include:
- Creating a fun environment that empowers you
- Thinking about how to do things better, not how its been done
- Show up for your team, be early, don't whine or complain without a solution (Pete Carrol)
- Everything has a DRI (Directly Responsible Individual) – ownership and accountability matter
- OKR's at the bottom should reflect OKR's at the top
- Don't get stressed about the future not happening fast enough: you alone can help change it
- You have the power to change one of the most important and dominant industries in modern times
- Management must lead by example with work ethic, empathy, and high expectations
- Our success is built on our unique and disruptive products, provided not only to our enterprise customers, but also to their own customer base
- We are a diverse and inclusive organisation that values diverse points of view and opinions. We believe in empowering individuals, but also realize that team collaboration drives our business forward
- OXIO has a strong technology centric culture, starting with our CEO who has led 2 startups in the space into successful exits.
- Our organization is distributed with Headquarters in New York City and offices in Montreal, Mexico City and Sao Paulo
- Being global and distributed, English fluency ensures we can all communicate, but we place importance on understanding and embracing cultural diversity.
- Be a sub-100 team member at a fast growing start-up
- Have a big impact relative to a small role in larger tech organization
- Mentorship and improvement opportunities
- Career path and growth in individual contributor (IC) tracks as well as management tracks
- Competitive healthcare benefits according to country
- Competitive compensation and a stock option incentive program to ensure long term alignment within the company
- International organization that enables you to work across boundaries, travel to different locations, and enjoy the dynamics of a rapidly growing startup