Mobile Telecom Support Engineer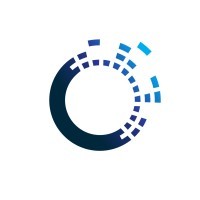 OXIO
Customer Service
Mexico City, Mexico
Posted on Friday, March 17, 2023
OXIO is the first NeoTelco. We are building the world's largest, most accessible, and insightful Telecom network. Our platform empowers anyone to spin up their own carrier from a browser, scaling and supporting you as you scale your network to millions of users.
We ensure that users and devices are connected, and stay connected wherever they go: Cross- country, carrier, or cellular technology. We help them pay less for mobile data. This technology is provided through our Carrier-as-a-Service platform: BrandVNO, a fully customizable telecom service. In addition, we enable clients of our service to extract the value from telecom data - enriching their customer experience, business intelligence, and product understanding in the many markets in which we operate.
We're looking for a Mobile Support engineer to help grow our telecom team. This role will be hands on and you will work with our telecom team, core engineering team, and Level 1/2 customer support escalation groups, in order to monitor, troubleshoot, and properly escalate real-time core network or infrastructure issues that could affect customers.
Your role will be part of the telecom team within a dynamic and busy telecom company and will work alongside individuals who are highly experienced and experts in their field. This is a great opportunity for someone who wants to learn all about mobile telecom networks.
You will maintain and improve the OXIO's network and provide technical support, fault investigation and troubleshooting of all issues on the network. You will keep the performance of our telecom network at optimum levels by ensuring that network/application problems are detected and corrected according to agreed KPI and SLA.
Key responsibilities :
Technical:
- Good understanding of Mobile Networks 2G/3G/4G/5G
- Troubleshooting complex issues by analyzing end to end call traces in several protocols and interfaces (MAP, TCAP, RANAP, DIAMETER, SIP, GTP, GTPv2, S1AP, SGsAP,IuCS, IuPS, Gr, Gn/Gp, S6a, S11, S5/S8, Gm, Rx, Cx etc.)
- Troubleshooting International Roaming issues (voice and data) reported by outbound subscribers.
- Working together with worldwide mobile operator engineers to make live tests and perform analysis to find the root cause
- Creating on-demand dashboards to monitor specific metrics or to validate restoring of services after failures
- Technical support to NOC engineers to analyze and solve issues.
- Liase with MNOs to represent the telecom team on the country.
Management
- Responsive to L3 telecom incidents, NOC hotline calls and emails
- Performs L3-level troubleshooting and resolves or escalates on telecom matters.
- Development of KPIs and other metrics to monitor key aspects in mobile network performance
- Development of training material related to signaling / troubleshooting / best practices
- Report and coordinate faults rectification with other operators and service providers
- Ability to troubleshoot, document, and assess proper escalation channel and team or group.
Key qualifications :
- 10+ years experience working in a telecom environment doing L3 support or similar roles
- Protocol signaling analysis and troubleshooting in different protocols and interfaces of 2G/3G/4G/VoLTE networks
- Analysis of signaling traces using Wireshark
- SS7 signaling network troubleshooting
- Proficiency with Grafana, Prometheus, ElasticSearch
- Basic Python / Linux / Bash knowledge
- Ability to work on a 24/7 on-call rotating roster
- Excellent written and verbal communication skills
- Excellent interpersonal skills
- Proficient English written and spoken