Senior Product Counsel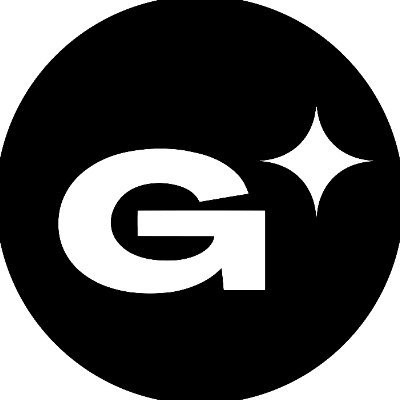 Genies
Product, Legal
Los Angeles, CA, USA
Posted on Wednesday, November 1, 2023
Genies is culture's leading avatar technology company empowering humans to create their own avatar experiences. To-date, Genies has been widely adopted by cultural tastemakers and has partnerships with Universal Music Group and Warner Music Group as their rosters' "official avatar." Genies has recently launched its consumer arm via its AR Developer Kit which allows developers to create interoperable avatar experiences for mobile and hardware AR. Their first avatar experience, Silver Studio, allows users to design and exchange digital fashion. Genies has raised $250M from investors such as Silver Lake, BOND, NEA, and Bob Iger valuing the company at $1 billion.
Genies is hiring adding an enthusiastic Senior Product Counsel to join its Legal Team. Seated in either our Los Angeles based headquarters or newly opened San Mateo office, this senior product counsel will report to the General Counsel and be responsible for providing product and commercial legal support to the entire business. You'll work closely with product and business teams to drive growth and success for the company, and you will advise on complex business and product initiatives. As Genies continues to scale globally, the senior counsel will create and apply legal frameworks to new and innovative products and business initiatives that will have an indelible impact on our future and protect Genies mission as the industry evolves. Our ideal candidate has a passion for new and cutting edge technologies that will define the future of consumer, social and gaming, and unlock the companies ability to accelerate our business & revenue strategies. If you thrive in creative and disruptive consumer product environments then this Senior Counsel opportunity is for you. We believe that the future of consumer social experiences will be consumer, creator and developer driven, and we are looking for a thought partner who can assist us in accomplishing our vision of transforming digital identity, representation, and social experiences.
What You'll be Doing:
Counsel all Genies products, assessing and advising on new products and technology, from early development through launch, implementation and further innovation
Analyze potential legal, compliance and regulatory risks and requirements on a broad range of legal areas, including intellectual property, privacy, payments, consumer product, content moderation, accessibility, security, and influencer marketing
Draft, negotiate and execute a wide range of legal agreements, ranging from the routine to the highly complex, including key content, development, and technology license agreements.
Work closely with cross functional teams to brainstorm solutions to roadblocks and accelerate projects
Contribute to the development of legal positions on novel issues and pursue innovative solutions to advance business and product goals as a key strategic partner and thought leader
Provide practical and risk-tolerant analysis taking into account the company's position and long term goals
Support the development and implementation of scalable legal processes to efficiently handle the company's legal needs and quickly find legal solutions
Have the opportunity to participate in key legal projects across the legal department
What You Should Have:
Bachelor's degree and a Juris Doctorate from an ABA-accredited law school
6+ years of relevant work experience in a law firm or in-house legal department, including some in-house experience, ideally in the social, user generated, gaming and/or consumer tech industries
Broad range of experience in both product counseling and commercial agreements, preferably covering some of the following topics: intellectual property, privacy, consumer protection, payments, and marketing
Strong analytical and problem-solving skills and exceptional drive, precision, and attention to detail
Comfortable with ambiguity and have the ability to innovate and create solutions
Curiosity and eagerness to learn new things
Excellent communication and listening skills (verbal and written)
Accountable and comfortable giving and receiving direct feedback
Experience working collaboratively with cross functional colleagues as well as other legal team members
Ability to exercise appropriate judgment, including determining when issues should be escalated
Strong relationship building skills and abilities
Highly autonomous and a self starter, with well developed time and self-management skills, ability
Very organized, with the ability to handle multiple projects simultaneously
How Genies will support you
Genies is a well-funded, growing start-up that cares deeply about each of our employees' growth and success. Our roles and their responsibilities are created with a breadth of scope that introduces each employee to exciting new challenges and opportunities that a growing start-up encounters. The actual base pay is dependent upon a number of factors, including: professional background, training, transferable skills, work experience, education, location, business and product needs, and market demand. The base pay range is subject to change and may be modified in the future. Full-time employees may also be eligible for equity compensation, in addition to a robust health, wellness, and benefits package.
Starting Salary Range: $147,000 to $233,000 USD
Here's why you'll love working at Genies:
You'll work with a team that you'll be able to learn from and grow with, including support for your own professional development
You'll be at the helm of your own career, shaping it with your own innovative contributions to a nascent team and product with flexible hours and a work from home policy
You'll enjoy the culture and perks of a startup, with the stability of being well funded
Comprehensive health insurance for you and your family (Anthem + Kaiser Options Available), Dental and Vision Insurance
Competitive salaries for all full time employees
Unlimited paid time off, sick time, and paid company holidays, in addition to paid parental leave, bereavement leave, and jury duty leave for full-time employees
Health & wellness support through programs such as monthly wellness reimbursement
Working in a brand new, bright, open-environment and fun office space - there's even a slide!
Choice of MacBook or windows laptop
Genies is an equal opportunity employer committed to promoting an inclusive work environment free of discrimination and harassment. We value diversity, inclusion, and aim to provide a sense of belonging for everyone.