Lead Unity Engineer - Developer Kit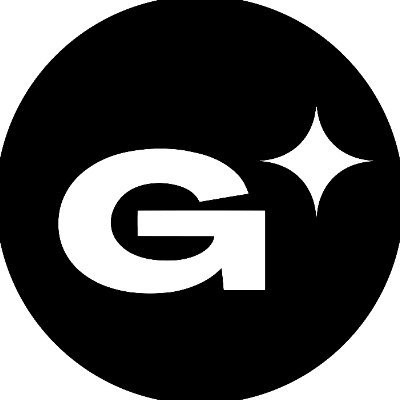 Genies
Software Engineering
San Mateo, CA, USA
Posted on Friday, October 13, 2023
Genies is culture's leading avatar technology company empowering humans to create their own avatar experiences. To-date, Genies has been widely adopted by cultural tastemakers and has partnerships with Universal Music Group and Warner Music Group as their rosters' "official avatar." Genies has recently launched its consumer arm via its AR Developer Kit which allows developers to create interoperable avatar experiences for mobile and hardware AR. Their first avatar experience, Silver Studio, allows users to design and exchange digital fashion. Genies has raised $250M from investors such as Silver Lake, BOND, NEA, and Bob Iger valuing the company at $1 billion
Are you a creative, inventive and highly technical Unity Developer that thrives in high growth environments? Are you a builder, with consumer product intuition that has a passion for creating unique and imaginative experiences? Are you seeking autonomy, influence, and technical challenges that will define the future of digital identity, mobile experiences & social games? Then Genies is your next home!
Seated in our new Bay Area office (San Mateo) and reporting to the VP of Engineering, Genies is hiring a Lead Unity Engineer that will take initiative and engineer intuitive developer tools that will unlock our developer communities ability to create immersive mobile experiences for our global audience of consumers. In this role you will apply your extensive engineering experience and couple it with Unity to develop the next generation of developer tools that will unlock virtual self expression and immersive mobile experiences. Our vision will allow consumers to express their inner selves authentically and connect with like minded individuals in a multitude of interactive experiences, social games, virtual environments, and digital communities. This is a rare opportunity to be on the ground level of a scaling $1B venture that is breaking new ground as we explore the future of digital identity, immersive experiences, and spatial technology.
What You'll be Doing:
Architect and implement scalable and efficient software components and systems with open standards and portability for avatar customization, mobile games, and virtual interactions by leveraging the power of Unity
Develop and maintain a robust framework for asset management, optimization, and version control to streamline development workflows
Architect, design, and develop a suite of developer tools that will allow developers to seamlessly create mobile games and virtual experiences for our global consumer audience
Write efficient, high-quality, scalable, testable code within the timelines you help estimate
Research, prototype, and productionize solutions to our most challenging technical problems
Integrate backend services and APIs
Participate in code reviews, providing constructive feedback and ensuring adherence to coding standards and architectural guidelines
Collaborate actively with engineering team, as well as design, art, and business teams
Partner with product, design and other XFN partners to deliver a unique, one of a kind user experience and user journey
What You Should Have:
7+ years of working professionally as a Unity Engineer
Ability to work in multiple programming languages: C# for Unity, Java in Android, Obj-C in iOS, C/C+ mobile native.
Experience working on social, monetization, or multiplayer features for a shipped title
3D game engine experience, particularly in Unity3D
Experience with avatar-based interactive media and real time 3D content
Mobile game performance optimization experience
Experience working on server-side features
Experience building native Unity plugins
Proficiency with Unity packages, systems and workflows (Addressables, URP, threads, etc.)
Experience with optimization, CPU, GPU, and asset profiling
Experience with 3D graphics APIs, shaders, graphics hardware acceleration is a plus
Experience with content from 3D pipelines and DCC tools such as Maya or Blender is a plus
Experience developing third-party SDKs
Experience with deploying and testing on mobile platforms
Solid foundation in data structures, algorithms, design patterns, testing frameworks
How Genies will support you
Genies is a well-funded, growing start-up that cares deeply about each of our employees' growth and success. Our roles and their responsibilities are created with a breadth of scope that introduces each employee to exciting new challenges and opportunities that a growing start-up encounters. The actual base pay is dependent upon a number of factors, including: professional background, training, transferable skills, work experience, education, location, business and product needs, and market demand. The base pay range is subject to change and may be modified in the future. Full-time employees may also be eligible for equity compensation, in addition to a robust health, wellness, and benefits package.
Starting Salary Range: $160,000.00 to $230,000.00 USD
Here's why you'll love working at Genies:
You'll work with a team that you'll be able to learn from and grow with, including support for your own professional development
You'll be at the helm of your own career, shaping it with your own innovative contributions to a nascent team and product with flexible hours and a work from home policy
You'll enjoy the culture and perks of a startup, with the stability of being well funded
Comprehensive health insurance for you and your family (Anthem + Kaiser Options Available), Dental and Vision Insurance
Competitive salaries and 401K program for all full time employees
Flexible paid time off, sick time, and paid company holidays, in addition to paid parental leave, bereavement leave, and jury duty leave for full-time employees
Health & wellness support through programs such as monthly wellness reimbursement
Working in a brand new, bright, open-environment and fun office space - there's even a slide!
Choice of MacBook or Windows laptop
Genies is an equal opportunity employer committed to promoting an inclusive work environment free of discrimination and harassment. We value diversity, inclusion, and aim to provide a sense of belonging for everyone.