Senior Gameplay Engineer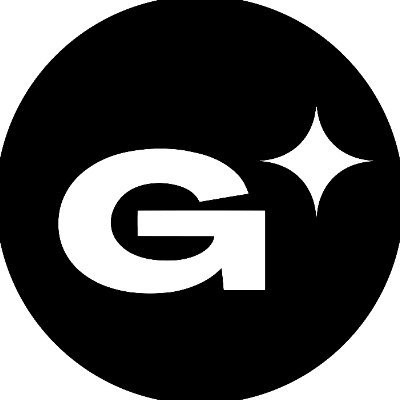 Genies
Other Engineering
San Francisco, CA, USA
Posted on Saturday, October 7, 2023
Genies is Gen Z's leading avatar technology company empowering humans to create their own avatar ecosystems. Genies provides tools that allow users to create their own avatars, avatar wearable fashion lines, avatar worlds, and avatar interactive experiences in web3. The company has 99% celebrity avatar market share through its partnerships with Universal Music Group and Warner Music Group as their "official avatar and digital goods provider with thousands of Genie creators including Justin Bieber, Migos, Cardi B, and J Balvin. Our avatar marketplace "The Warehouse" built with Dapper Labs, allows creators to design and sell their avatar ecosystem creations (i.e. avatar fashion lines) to the masses. Genies has raised $200M from investors such as Silver Lake, BOND, NEA, and Breyer Capital.
Genies is looking for a creative and technical Senior Gameplay Engineer with an expertise in Unity and mobile game development. Seated in our new Bay Area office (San Mateo) this Senior Gameplay Engineer will play an integral role in developing and enhancing the gameplay experiences that our users love. You'll be responsible for creating engaging, interactive, and memorable gameplay elements for our mobile gaming platform using Unity. All while leveraging your technical expertise to help across a variety of live-game challenges, features, and experiences.
Our ideal candidate is an expert in Unity and is passionate about pushing the boundaries of mobile gaming. You thrive in environments that require you to bridge technical and creative aspects of game development, and feature highly cross-functional teams that include artists, designers, and engineers, to create captivating and interactive experiences. If you are passionate about pushing the boundaries of mobile gaming and creating captivating user experiences, we want you on our team.
What You'll be Doing:
Drive the design, development, and maintenance of innovative gameplay systems and mechanics across our suite of mobile games that feature Genies avatars
Collaborate with artists, designers, and engineers to implement gameplay features that align with our product vision and company objectives
Write efficient, clean, and scalable code in C# within the Unity framework to create engaging gameplay experiences
Focus on user-centric design principles, ensuring that gameplay elements are intuitive, accessible, and enjoyable for a broad audience
Optimize gameplay performance, memory usage, and loading times to deliver smooth and immersive experiences on iOS and Android
Identify and resolve gameplay-related issues and bugs, ensuring high-quality and bug-free releases
Stay updated with the latest trends and advancements in mobile game development, Unity, iOS and Android
What You Should Have:
Bachelor's in Computer Science or a related field (Masters is a plus)
Extensive experience as a Gameplay Engineer, with a focus on mobile game development for both iOS & Android
In-depth knowledge of Unity's scripting API
A strong proficiency in C#
Proven experience in designing and implementing gameplay mechanics, systems, and UI/UX for iOS & Android games
Expertise in optimizing mobile game performance for mobile devices, including memory management and shader programming
Expert level understanding of game development principles, including physics, AI, and multiplayer networking
Familiarity with backend integration and server technologies for multiplayer games on iOS & Android
Strong problem-solving skills and the ability to debug and resolve complex gameplay-related issues
Excellent communication and collaboration skills, with the ability to lead and work effectively within a team environment
Passion for gaming and staying up-to-date with the latest industry trends and technologies
Experience with integrating avatars or character systems into gameplay frameworks
Knowledge of AR/VR technologies and their integration into mobile applications
Previous experience working on avatar-based or social gaming applications
How Genies will support you
Genies is a well-funded, growing start-up that cares deeply about each of our employees' growth and success. Our roles and their responsibilities are created with a breadth of scope that introduces each employee to exciting new challenges and opportunities that a growing start-up encounters. The actual base pay is dependent upon a number of factors, including: professional background, training, transferable skills, work experience, education, location, business and product needs, and market demand. The base pay range is subject to change and may be modified in the future. Full-time employees may also be eligible for equity compensation, in addition to a robust health, wellness, and benefits package.
Starting Salary Range: $140,000.00 to $190,000.00 USD
Here's why you'll love working at Genies:
You'll work with a team that you'll be able to learn from and grow with, including support for your own professional development
You'll be at the helm of your own career, shaping it with your own innovative contributions to a nascent team and product with flexible hours and a work from home policy
You'll enjoy the culture and perks of a startup, with the stability of being well funded
Comprehensive health insurance for you and your family (Anthem + Kaiser Options Available), Dental and Vision Insurance
Competitive salaries for all full time employees
Unlimited paid time off, sick time, and paid company holidays, in addition to paid parental leave, bereavement leave, and jury duty leave for full-time employees
Health & wellness support through programs such as monthly wellness reimbursement
Working in a brand new, bright, open-environment and fun office space - there's even a slide!
Choice of MacBook or windows laptop
Genies is an equal opportunity employer committed to promoting an inclusive work environment free of discrimination and harassment. We value diversity, inclusion, and aim to provide a sense of belonging for everyone.