Head of FIU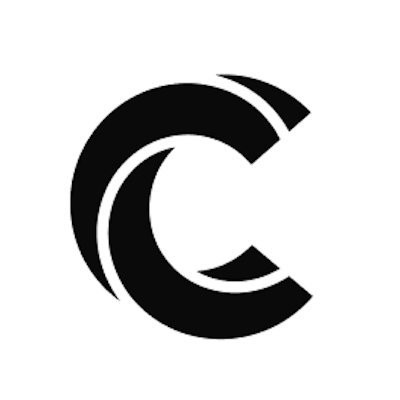 CoinList
New York, USA · San Francisco, CA, USA · Remote
Posted on Saturday, November 18, 2023
At CoinList, our mission is to accelerate the advancement of blockchain technology by finding the best emerging blockchain projects and helping them succeed. We build the platform where the world's best crypto projects build their communities and early adopters can invest in and trade top-tier digital assets. Since our founding, CoinList has become the global leader in new token issuance, helping blue chip projects like Solana, Filecoin, Celo, Dapper Labs, and others raise over $1.1 Billion and connect them with hundreds of thousands of new token holders.
We now support the full lifecycle of crypto investment, from token sales through token distribution, trading, lending, and crypto-specific services such as staking and access to decentralized-finance opportunities. CoinList users trade and store Bitcoin, Ether, and many other popular crypto assets through CoinList.co, CoinList Pro (our full-service exchange), and our mobile apps, while also getting exclusive access to the best new tokens before they list on other exchanges. Unlike other centralized crypto finance platforms, we're not here to just build a bank or a brokerage. We're building the platform for people who are passionate about moving crypto forward, and we're just getting started. Come join us and help propel the future of crypto!
As the Head of FIU you'll build and grow our Compliance team and systems. You'll work cross-functionally across our legal, engineering, business and operations teams to develop efficient operations, compliant products, and a delightful customer experience for our crypto exchange.
We're especially interested in candidates that have held compliance roles at cryptocurrency, fintech, or finance companies.
Our work is difficult and ambitious, which is what makes it fun!
What You'll be Doing:
Comply with established policies, programs, procedures and laws to conduct and/or oversee effective case management, including in-depth investigations of all transactional activity
Develop controls to address and protect the company from evolving ML and TF typologies
File Suspicious Activity Reports (SARs) and Suspicious Transaction Reports (STRs) or equivalent internally and with national authorities when necessary
Respond to 314(b) inquiries, when/if required
Developing rules and scenarios and validation of rule output, as well as creating an optimization process to fine-tune and continuously improve rule performance
Working effectively with cross-functional stakeholders (e.g., Data, Engineering, Product, and Legal) to implement a transaction monitoring program and related controls in line with the global standards and industry best practices
Monitor and assess compliance with laws, regulations and policies (including BSA/AML and OFAC, crypto Travel Rule, FATF Guidances, and other regulations wherever the company is regulated etc)
Lead complex forensic investigations, triggered internally or from law enforcement requests
Conduct blockchain analytics to monitor typologies/trends/patterns to better detect and deter suspicious activity
Assist with special projects as needed, with the ability to work in a fast-paced, ever-changing environment
What We Look For in You:
5+ years of direct experience managing transaction monitoring and AML investigations within regulated financial services, FinTech or cryptocurrency industries
Strong technical experience and knowledge of both fiat and crypto transaction monitoring systems, typologies, rules & scenarios, and red flags
Fundamental knowledge in BSA/AML/CFT regulations and policies, and similar types of regulation globally
Excellent communication skills, both verbal and written
Proven ability to work within and meet deadlines in a fast-paced environment
Strong process and project management skills with attention to detail, proactive and well organized
Self-motivated, critical thinker and adept at working independently and in a dispersed team environment covering multiple and varied tasks
Intuitive, highly ethical and comfortable to question and challenge
Familiarity with commonly used transaction monitoring, reporting & blockchain analytics tool(s), such as Chainalysis or TRM Labs
Good to have Chainalysis Reactor Certification
Bachelor's degree or equivalent practical experience
US salary range
$125,000
—
$185,000 USD + equity