Engineering Manager - Distributed Systems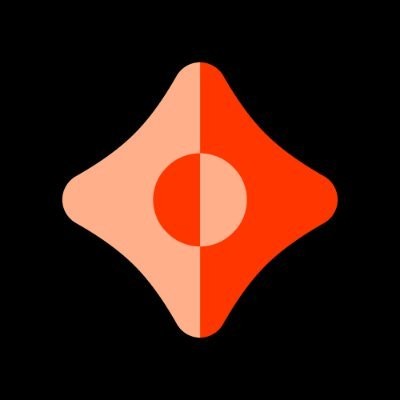 Ceramic
Software Engineering, Other Engineering
New York, NY, USA · Remote
Posted on Friday, November 10, 2023
At
3Box Labs
we are on a mission to usher in a new era for the web, where data is secure, interactions are trustworthy, and relationships are the basis of connection. We're enabling online experiences that are delightful and integrated while also bolstering privacy and freeing innovation. Our first product,
Ceramic
, is the building block for composable data on the web and is powering thousands of the world's most ambitious applications.
We're backed by an incredible community and the best investors in the space (USV, Placeholder, Variant, Multicoin) who have
deep conviction
in our mission. We are a lean, voraciously curious team from across the globe, with 5 years of expert remote work experience and frequent (and awesome) team retreats to spend time together. We have founded tech startups, written books, won product awards, authored patents, created Ethereum standards, and advised F100 CEOs.
Come help us tackle novel challenges and reinvent how data is managed online.
Every
one of our roles is remote first (retreat often!). We are committed to
building a diverse and inclusive team
because we cannot succeed in our mission without it. People that identify with groups traditionally underrepresented in tech are particularly encouraged to apply.
As an Engineering Manager (Distributed Systems), this person will manage a team of engineers on our team, seeing to their needs, and contributing to the engineering team with individual contributions leveraging their experience working with distributed systems. This position reports to the Head of Engineering.
Success looks like…
You have built relationships and trust within the engineering team, such that you can comfortably slot in as a manager for ~3-5 team members after your first month. As a manager, your primary responsibilities are to deliver performance feedback to your reports, work with your reports to continually improve their performance, be a conduit of feedback to and from your reports and others in the organization, and collaborate with the Head of Engineering to create and successfully help your reports develop new skills.
You partake in architecting mission critical systems within Ceramic and ComposeDB. Over the next 12 months, we will need to decentralize our anchoring service, make Ceramic and ComposeDB suitable for large scale and high velocity data sets, and design and implement mechanisms for building sustainable communities around composable data. Your technical contributions to these projects will help us to achieve and sustain the growth goals we need to secure our company's future. The designs you contribute to should strike a balance between being pragmatic and shippable, while still being forwards-compatible with projects we've yet to start.
You collaborate with product and adoption teams to keep our work streams focused on projects that will have maximum impact on our company goals on a season-to-season basis. By captaining workstreams and providing support to others, you will help our engineering organization deliver high quality projects in a timely manner in your first full season here.
You set and manage expectations with other engineering teams, senior management, and external stakeholders.
You are a conduit of growth for your team. You will create and tend to a growth plan for all of your reports within the first three months of joining.
You're likely a good fit if you have…
Extensive professional experience architecting, implementing, and delivering distributed systems.
Experience designing and implementing frameworks, libraries, or tools for developers.
Experience managing and mentoring engineers.
Experience collaborating with product teams and facilitating agile or agile-like development processes.
Experience working in a compiled language on systems programming or network programming problems.

Salary range: $180-$220K depending on seniority and location. We understand everyone's risk preferences and life situation is different so we can offer flexibility here. Our goal is to extend a fair and exciting offer, while preserving fairness across the team.
Our Values
Care: We work with passionate teammates committed to a shared purpose and support each other to work better and live well.
Act with intention: We are thoughtful doers who put as much into why and how we do something as what we do.
Go further, together: Our mission is too big for us alone. We cultivate trust, ask for help, and build momentum together.
Drive incredible impact: We aim for massive impact and we deliver.
Benefits and Perks
*Our benefits align with our values and operating model - we want everyone to help own and drive our purpose in their own way, with compensation and benefits to match.
*Generous equity for everyone
*Competitive salary that is fair across the globe
*Unlimited vacation and flexible working hours
*Budgets for learning, thought leadership, and community events
*In person team retreats twice a year
*Healthcare benefits
#LI-REMOTE